Welcome to Savannah Immigration
YOUR JOURNEY OF A THOUSAND MILES BEGINS HERE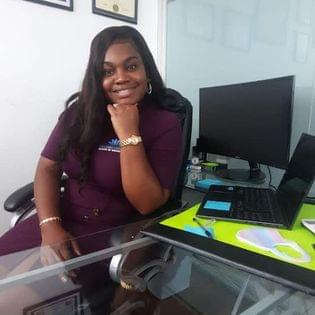 About our founder
Jodi McDonald, the founder and CEO of Savannah Canadian Immigration and Relocation Services, was born and raised in Kingston, Jamaica, and later relocated to Canada, where she began her journey as an international student. She is a proud graduate of the Wolmers Trust High School for girls and The University of the West Indies in her home country Jamaica as well as Parkland College and Ashton College in Canada. Along with being a Regulated Citizenship and Immigration Professional and a business development specialist, Jodi is also an instructor and a member in good standing with The College of Citizenship and Immigration Consultants as well as a member of the Canadian Association of Professional Immigration Consultants. She currently operates two offices in Kingston, Jamaica and Kanata, Ontario. Through continued advocacy, strategic planning and effective application processing, Jodi has helped hundreds of immigrants from the Diaspora, Latin America and Africa migrate to Canada or remain in Canada. Her focus areas include temporary resident applications, economic categories of migration, provincial nomination, and family sponsorships. She is also an approved student recruiter for several top colleges and universities across Canada.
If you are reading this it means you made THE BIG DECISION , am I right? You have decided to either visit Canada, study in Canada, work in Canada or migrate to Canada. So, since we know you have already crossed that hurdle lets get you booked in so we can start writing your success story. There is a place in Canada for everyone and we seek to identify the best road map for our clients to get here. We will listen to you, analyze your unique situation and formulate a strategy that will achieve your immigration goals.
Savannah Immigration is the quintessential Canadian immigration firm. Through rigorous training, research, practice management education, and continuous professional development we guarantee we will prepare the best application to be presented on your behalf. We believe in Canada, and we believe that with hard work, discipline and dedication there is a world of success and new beginnings waiting for each immigrant, bountiful attractions for visitors and world class educational opportunities for students.
The Savannah brand is synonymous with efficiency, expertise and a friendly partner to take you through the Canadian immigration process. We are here to work with our clients, taking an active interest in their successful settlement in Canada
Book your assessment/ consultation and take a seat in the chair across from me, and don't worry, if you are not located close to our offices we can connect via Zoom or WhatsApp.
Talk to you soon